Join us for fun, information, and new friendships!

Examples of some of our Ongoing Activities
Dances - Bi-monthly
Tennis - Indoor/ Outdoor
Weekly Beachwalks/Dinners at Nantasket Beach
Sunday Brunch
Travel - Low Budget; Weekend Adventures
Local Theater
Book Discussion; Video Night
Bridge, Whist, Game Parties
Holiday Parties; Special Events
Country Dancing; Ballroom Dancing; Square Dancing
Pool Parties; Harbor Cruise; Lobster Fest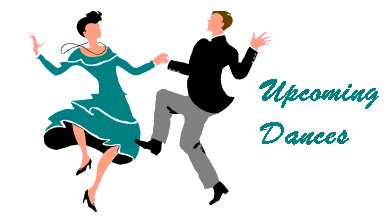 Dances are at the Abington, MA VFW (30 Central St.)
8:30 p.m. to 12:30 a.m.

See a Yahoo! Map of the Location of the VFW

Proper dress required (dress to impress!)

December 17 - Live Band Aces Are Wild
January 14 - DJ Paul DiPanfilo
January 28 - DJ Dave Joubert Act One Entertainment
February 11 - DJ Paul DiPanfilo
February 25 - Live Band Aces Are Wild
March 10 - Live Band Aces Are Wild
March 24 - DJ Paul DiPanfilo


Our monthly newsletter contains membership information
and details of all upcoming activities.
Email or call us with your name and address
if you would like us to send you a copy.
Email: info@southshoresingles.org Phone: (781)331-0021

SSS is sponsored by:
First Parish Unitarian Church
Norwell, MA



Website Credits

Visitors since 10/13/99: